Fast, unambiguos development, and integration + Redgic's experience and understanding = Real World solutions for Manufacturing and Engineering sector
Low_code explained!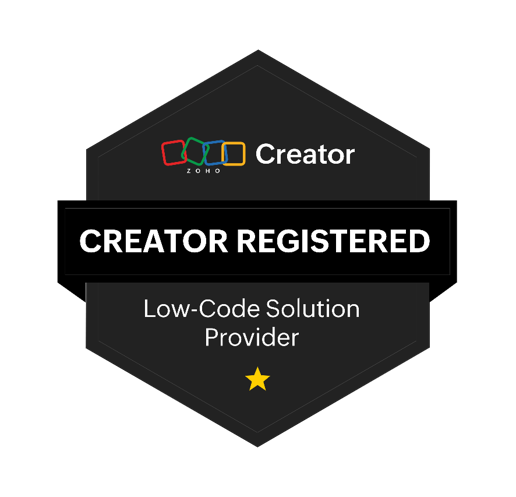 Complementing Zoho's Low Code development Redgic's T's 2 D's and Paper Plane strategy help business owners and leaders to better deliver exactly what is required within their businesses to reduce costs, improve effectiveness, and streamline communications. Zoho Creator together with Redgic's considerable system and IT experience is a winning combination. 
We don't write, we draw!
Zoho offers probably the most complete business ready online platform in the world. Unlike its larger giants, Microsoft, Google, IBM and Oracle, Zoho delivers a complete suite of business applications and services that work without needing high support and development costs. Arguably, Zoho allows the business itself to determine what it requires. No awkward and complex contracts, no hidden 90 days to cancel clauses, and no complicated layers of accreditation for users and developers.
Zoho is a breath of fresh air, and is highly recommended by Redgic.
In fact, Redgic has been deploying Zoho based systems to help UK engineering and manufacturing compete in the changing world within which we all live.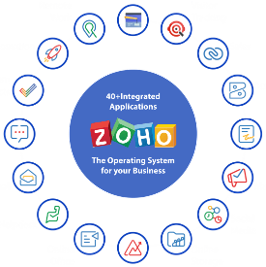 Over 40 applications enhanced by Redgic's technical team to integrate into Operational systems, real time business analytics, industry 4.0 applications, Health and Safety, Lean manufacturing, automated business reporting, data bridge capture and much more…
Zoho CRM
WorkDrive
Connect
Social Marketing
Telephony
Collaboration
HR
Health and Safety
Data Bridge
Low Code development… and lots more
Data integration to non-Zoho products is facilitated.
Talk to Redgic, we have been applying Zoho applications in the UK since 2015.
The Zoho journey is MUCH MORE than paying a monthly subscription!